About Howard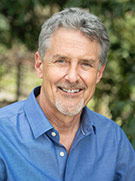 Howard Wynn has been a licensed attorney and real estate professional since 1983. He brings tremendous expertise to helping his clients buy or sell a home in an efficient, enjoyable and, ultimately, satisfying way. In his more than 20 years as a Marin County real estate broker, Howard has uniquely combined a well-developed business sense with a warm and personable approach, and has compiled an enviable track record of results for his clients. He has earned a reputation as a skilled, results-oriented negotiator and an excellent communicator. His analytical knowledge and understanding of current market conditions, along with his ability to utilize a broad range of technological and marketing resources, make Howard an invaluable real estate resource.
Howard is an award winning top producing agent. He consistently ranks among the top 1% of Marin County realtors, including being among the top 10 countywide in individual production for several years. He is annually among Pacific Union's leading agents. He is also a Corporate Mobility Specialist, and a member of the Marin Association of Realtors, the California Association of Realtors and the National Association of Realtors. He serves on the Boards of Directors of Marin Day Schools, and the Tamalpais High School Boosters. Howard has been an active supporter of the Mill Valley and Tamalpais High School schools foundations, and of youth sports, including having coached more than 20 baseball, soccer and softball teams.
Howard's success can be attributed to one thing, his unlimited dedication to each client's needs. He brings integrity, commitment and meticulousness to every real estate transaction. His clients are consistently satisfied. Howard makes the process of buying or selling your home as rewarding as possible.
Howard's clients describe him most aptly:
"He has a combination of qualities not often found together in a real estate agent: he is not only 100% professional, efficient, and conscientious, but he is also warm, thoughtful, sensitive, and a wonderful human being…I made a lot of demands on Howard; he pulled through for me in every instance, and went well above and beyond the call of duty at times. I don't know how I would have managed it all without him."
Ms. A. Nibley
"He elevates the proposition by effort, acute attention to detail, and complete focus on the client's needs. He simply has a greater skill set, including a most professional bearing and accomplished communications capability. Howard came to my attention when I was having difficulty selling my home due to its more specialized layout. He got the job done where other agents did not. It is just that basic.
And then as a buyer at this same time, I requested Howard's services "on the other side". He performed in like superior manner. That is what one wants and requires – an agent that performs to optimal levels regardless of your particular circumstance… Howard is always responsive and insightful - as if you are the only client. Basically, he knows quite well his function as a professional and especially, he knows how to listen (a lost art) and how to negotiate as a deft advocate. He gets both the deal points and the nuances of the deal. Thus, he wins for his client and in truth, for both parties to the transaction.
Mr. R. Tremelling
"Howard led all the negotiations, kept us in the loop, and inspired confidence at every step. I would work with Howard Wynn again in a heartbeat and vigorously recommend him to buyers and sellers in Marin. You want this guy on your team."
Mr. & Mrs. D. Frost
"Although your strengths and talents are many, qualities that especially stand out are your experience and expertise in the real estate market, your access to resources, and your sense of humor. On a personal level, it has been a delight to work with you."
Mr. & Mrs. R. Kenney
"Howard masterfully guided us through the process of buying our home...Howard helped us negotiate a price we could live with, and helped us choose the inspection professionals and loan broker to make everything happen. He kept in constant communication with us and helped educate us about the process. I honestly don't think we could have made the deal without him.
Mr. A. Freedman and Ms. R. Thaw
"Howard just helped my girlfriend and I purchase our first home together. There were multiple competing bids and our first time buying a home. Howard made it all very easy and helped us secure the home. He has referred us to other great people to help us with the home inspection, etc. He knows the micro-markets of Marin... If you are buying in Marin, Howard is your man!"
Mr. K. Halter
"You are truly a consummate professional…"
Prof. & Mrs. S. Aceves